noticia
The University of Cádiz launches grants worth more than 6 million euros for research projects
22 March 2018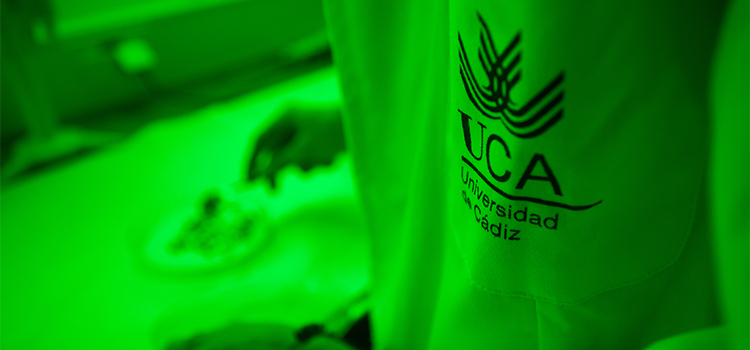 This call, in competitive competition and unprecedented, is part of the ERDF Operational Program 2014-2020 of the Andalusian Regional Government and seeks to consolidate and promote new ways to achieve excellence

30% of the funding will be reserved for projects presented by emerging researchers and another 30% will be reserved for those with companies that take part in them

The University of Cádiz has launched an unprecedented call for grants in competitive competition for the financing of research projects of excellence for which more than 6 million euros have been designated, financed by the Junta de Andalucía within the framework of the ERDF Operational Program 2014-2020.
This call will have three categories and, through them, it is intended to strengthen and promote the research and development structures of UCA, since the R+D+i projects are the pillar for the consolidation of the different lines of research carried out by groups and university teams. Thus, the aid granted will be used to carry out actions, in accordance with the characteristics and requirements of the specific objective that refers to the Promotion and generation of frontier knowledge and knowledge oriented to the challenges of society, development of emerging technologies, in the areas of the RIS3 of Andalusia and the Andalusian Plan for Research, Development and Innovation (PAIDI 2020).
In addition, from the Cadiz institution it has been decided to reserve 30% of this funding to projects presented by emerging researchers. With this, it seeks to encourage the development of research activity among these professionals and facilitate access to funding to launch their research career. Similarly, another 30% of the funding has been allocated to those projects in which companies participate both in the realization and in the participation of them.