noticia
The UCA participates in the European project 'ECO2Wine', which seeks new ways of making organic wines
14 June 2023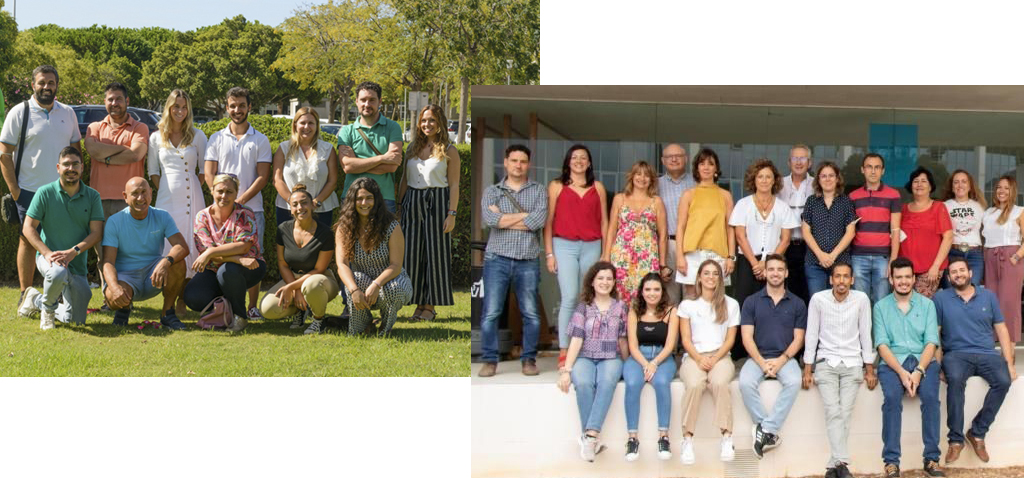 This initiative, led at the University of Cadiz by professor Gustavo Cordero-Bueso, will offer advanced doctoral training in the microbiology of yeasts and phytopathogenic fungi
Researchers from the University of Cadiz, under the direction of the Microbiology professor Gustavo Cordero-Bueso and coordinated by Ileana Vigentini from the University of Milan, are participating in the European project 'Eco2Wine' which aims to produce natural and environmentally friendly wines, improve vineyard management and provide consumers with more wine options by studying the microbial interactions that occur during the winemaking process as tools for innovation.
To carry out this initiative, a consortium of nine universities and research institutes from around the world have successfully competed for a four-year project funded by the EU's Horizon Europe programme. In addition to conducting cutting-edge research, this project aims to provide advanced doctoral training, as well as work on public communication around novel approaches in viticulture.
In addition to scientific skills, PhD candidates through this project will acquire advanced competences in microbiology of yeasts and plant pathogenic fungi, as well as in the study of their metabolites, looking for natural and environmentally friendly options. "Chemical control of plant diseases is becoming increasingly restrictive due to its high costs, its risk to human health, its negative environmental impact due to chemical residues detected in grapes, soil and aquifers, and the emergence of resistant strains, as well as the implementation of new European regulations. Therefore, the isolation of epiphytic and endophytic microorganisms from natural resources can play a key role in the biocontrol of grapevine crops, among others", says Professor Gustavo Cordero-Bueso.
Along these lines, the 'Eco2Wine' project will focus on understanding the interactions between pathogens, antagonists and the grape microbiome. In fact, "we aim to characterise the metabolites secreted by yeasts, which have previously demonstrated antagonistic capacities. In addition, active molecules will be overexpressed in modified industrial yeasts to improve our objectives.
The four-year 'Eco2Wine' project will start at the end of 2023. The total costs to develop the whole project amount to €2,440,396.8, €251,971.2 will be allocated to the University of Cadiz to train a PhD student in the study of microbial interactions as a biocontrol to reduce chemicals used in table and wine grapes, as well as for research and networking activities.
Several researchers participating in this project from the University of Cadiz belong to the groups BIO-219: Applied Microbiology and Molecular Genetics and FQM-295: Biosynthetic Design of Fungicides: Jesús Manuel Cantoral, Isidro G. Collado, Josefina Aleu, Rosa María Durán, Javier Moraga, Gustavo A. Cordero (principal investigator), María Carbú, Dr. Carlos Garrido, Victoria Eugenia González and Inmaculada Izquierdo. Collado, Josefina Aleu, Rosa María Durán, Javier Moraga, Gustavo A. Cordero (principal investigator), María Carbú, Carlos Garrido, Victoria Eugenia González and Inmaculada Izquierdo-Bueno, all of them with extensive experience in fungal metabolism and yeast biotechnology.
The Eco2Wine project is coordinated by the University of Milan and has partner universities located in countries with a strong wine tradition, including Italy, Germany, France, Georgia, Spain, Slovenia and South Africa. In addition, in Spain, partners include the Instituto de Ciencias de la Vid y del Vino del Consejo Superior de Investigaciones Científicas (ICVV-CSIC), the Torres Family winery, a pioneering sustainability winery, and the Centro Nacional de Genómica y Bioinformática (La Rioja, Spain).