noticia
Researchers from UCA take part in the development of a biomathematical model focused on the early diagnosis of diabetes
24 August 2018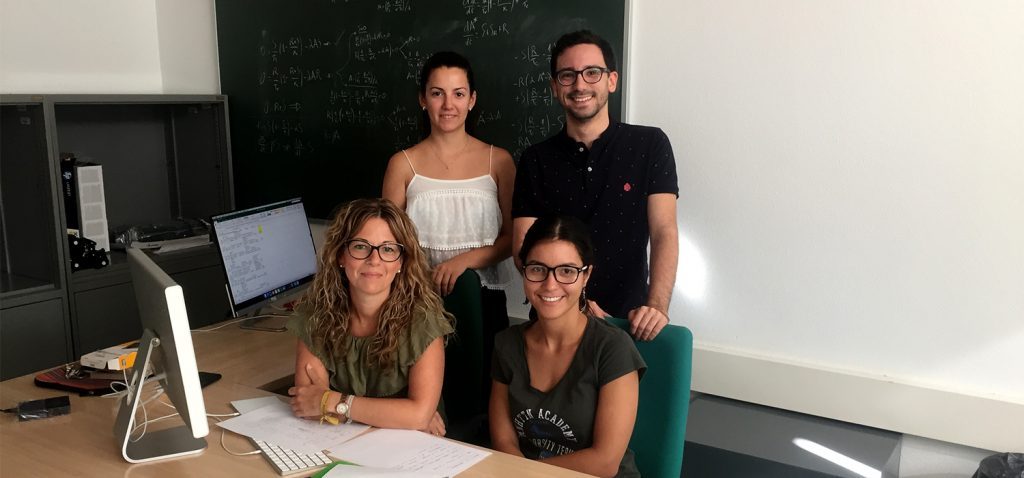 This paper, published in the Journal of the Royal Society, allows estimating blood glucose levels and tracking the onset and evolution of this disease in patients
Researchers from the University of Cádiz, coordinated by Professor María Rosa Durán, of the Mathematics Department and belonging to the group FQM-201 Theory of bifurcations and dynamic systems, have taken part in a study focused on the development of a biomathematical model that allows improving the estimation of mean blood glucose levels, a new tool that could be used in the early diagnosis of diabetes.
Diabetes is a silent disease, without symptoms in the vast majority of cases, which affects almost 10% of the world population and whose incidence is increasing, hence the importance of being able to make an early diagnosis. In order to achieve this goal, through this study, researchers have developed a biomathematical model that allows estimating blood glucose levels and tracking the onset and evolution of diabetes in patients. This tool is able to identify if a seemingly healthy patient may be suffering symptoms that lead him to develop it.
The described biomathematical model has been published in the British Journal of the Royal Society. In it, the researchers propose the use of a biomarker, labile haemoglobin, which complements another that is already used in the clinic, glycosylated haemoglobin, to improve the estimation of the average blood glucose concentration.
Bibliographic Reference: O. León-Triana, G. F. Calvo, J. Belmonte-Beitia, M. Rosa Durán, J. Escribano-Serrano, A. Michan-Doña, V. M. Pérez-García (2018) 'Labile haemoglobin as a glycaemic biomarker for patient-specific monitoring of diabetes: mathematical modelling approach'. Journal of the Royal Society. DOI: 10.1098/rsif.2018.0224