noticia
InnovAzul 2022 exceeds all expectations and consolidates Cadiz as a major reference point for the Blue Economy in Europe.
2 December 2022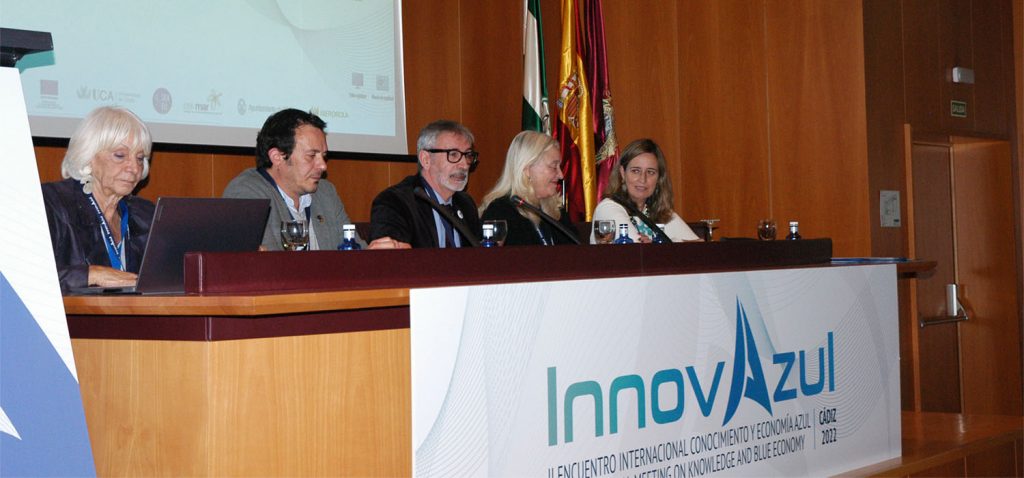 This event closes with more than 2,200 people registered, more than 250 speakers, more than 200 participating companies and 500 students have participated in the 'Students Blue Space'
The II International Meeting on Knowledge and Blue Economy InnovAzul 2022 has concluded its programme of activities after four intense days that have once again placed Cadiz and Andalusia at the epicentre of the European strategy for the Blue Economy. This second edition has been one of consolidation and growth. The figures confirm this. The figures achieved have even exceeded the expectations of the organisation itself, which wanted, in the words of the rector of the University of Cadiz, Francisco Piniella, to thank "the more than 2,200 people registered, the more than 250 national and international speakers, the almost 90 professionals and more than 570 researchers taking part, the more than 200 companies involved and the more than 30 institutions" that have supported this "ambitious initiative to continue leading the construction of a blue and green future".
This was highlighted during the closing ceremony of InnovAzul 2022, which was attended by the rector of the UCA, the mayor of Cadiz, José María González, the territorial delegate of the Government of the Junta in the province of Cadiz, Mercedes Colombo, the president of the Port Authority of the Bay of Cadiz, Teófila Martínez, and the vice-rector of Science and Technology Policy of the University of Cadiz, María Jesús Mosquera.