evento
Campus Jazz Cádiz / Puerto Real 2020
22 January 2020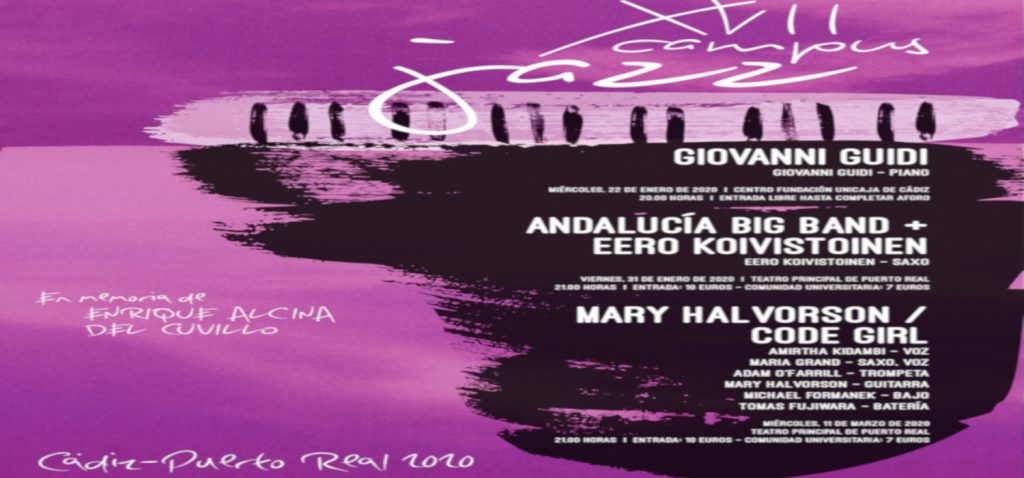 Miércoles, 22 de enero de 2020 / Centro Unicaja de Cultura de Cádiz / 20.00 horas / Entrada libre hasta completar aforo
 GIOVANNI GUIDI
Giovanni Guidi – piano solo

Giovanni Guidi ha protagonizado una de las más valoradas apariciones en el escaparate del jazz europeo contemporáneo durante esta década. Nació en Foligno (Italia) en 1985 y mientras asistía a los seminarios de verano de Siena, el reputado trompetista Enrico Rava lo fichó para sus grupos. Con Rava grabó tres CD para la editorial Espresso en 2006, 2010 y 2016.
El primer álbum en su nombre "Tomorrow Never Knows" (2006) fue lanzado por el sello japonés Venus y calificado con cinco estrellas por el Swing Journal. Posteriormente Guidi publicó cuatro álbumes con el sello CAM JAZZ: los dos primeros "Indian Summer" (2007) y "The House Behind This One" (2008) en cuarteto, "The Unknown Rebel" (2009) con una formación expandida de diez elementos y "We Don't Live Here Anymore" (2011), grabado en Nueva York con Gianluca Petrella, Michael Blake, Thomas Morgan y Gerald Cleaver. En 2013 debutó como líder para el acreditado ECM con "City Of Broken Dreams " seguido de "This Is The Day" (2015), ambos en trío con Thomas Morgan y Joao Lobo, e "Ida Lupino" (2016) con Louis Sclavis, Gianluca Petrella y Gerald Cleaver. Para el mismo sello había grabado previamente dos álbumes junto al maestro Enrico Rava: "Tribe" (2011) y "On The Dance Floor" (2012).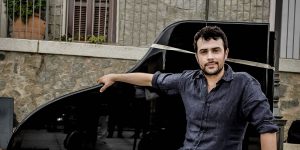 Más recientemente, además de la colaboración con Enrico Rava, Guidi participó en el dúo "Closer" con Daniele Di Bonaventura en el bandoneón, en un trío con Matthew Herbert y Enrico Rava, en el grupo Drive junto al que lanzó el álbum homónimo en mayo de 2018 y en el quinteto Not A What que codirige con Fabrizio Bosso además de liderar sus propios grupos: entre ellos figura el quinteto con Francesco Bearzatti, Roberto Ceccettho, Thomas Morgan y Joao Lobo, junto al que grabó el excelente álbum "Avec Le Temps" (ECM; 2019), con dedicatorias a Léo Ferré y al trompetista Tomasz Stanko. También ha participado en el álbum "Roma" (2019) grabado por Rava junto al saxofonista Joe Lovano. Su piano ha sido recibido con los brazos abiertos en los mejores festivales del mundo.